'The Brains' believe that "life begins the moment you step outside your comfort zone", and TRAVEL is one of the best ways to explore yourself and all the world has to offer!
Our home state, Arizona, is full of natural beauty and in this blog, we explore the infamous Fossil Creek Springs! Below you will find our Travel Plans, Maps and Tips for Travel. We had an absolute blast on this adventure and highly recommend it to all nature fans! We hope our Travel Guide helps you plan your journey. Feel free to comment feedback or questions below. Happy travels!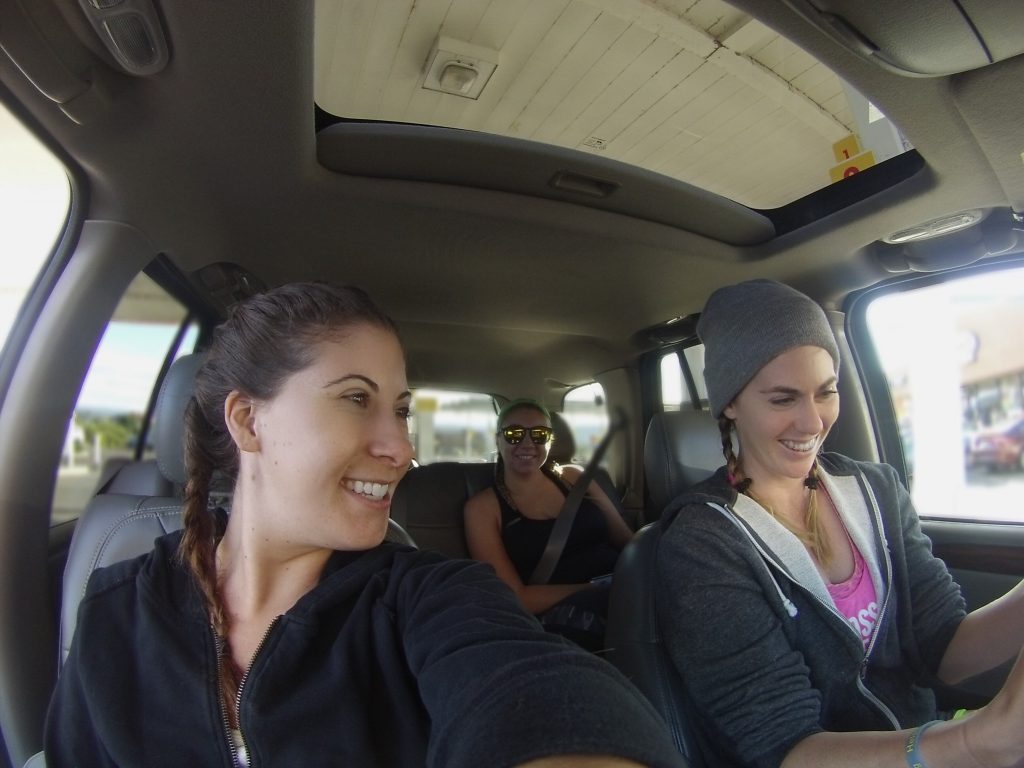 Destination: Fossil Spring- Camp Verde, AZ
Date: Saturday October 1, 2016
Travel Plans:
Departure from the Babe Cave: 5:00a
Driving Time: 2 hr 20 min
Arrival at Fossil Springs: 7:30a
Time at Fossil Creek: 5-7 hrs (depending on hike length)
Estimated Departure from Fossil Springs: 2:00p-3:00p
Estimated Arrival to Phoenix: 4:30p-6:00p
Packing List:
Parking Permit- PRINT
Go Pro/ Waterproof Camera
Cooler (for storing food on way up and water for return to car)
Soft Cooler (if you want to carry one to Waterfall)
Paper Towels
Smart Waters x 5 (1L) (in cooler for after or extra)
Ice (for cooler)
Floaties/ Hammock for hanging out at the Waterfall area (May we recommend a swim ring?!)
Change of Clothes, Socks and Shoes (for return to car)
Personal Backpack: Water, Snack, Towel (check out PackTowel for a super cool travel essential), Swim Suit, Chapstick, Kleenex, Hand Sanitizer, Band-Aids
Food: Make sandwiches the night before and pack them into your backpack for lunch at the Waterfall! Also recommend, snacks such as almonds, protein bars, bananas and sliced veggies with hummus.
What to Wear:
Comfortable hiking bottoms (pants, capris, shorts, skort to your liking)
LAYERS! Sports bra, tank top, over shirt/jacket, maybe even rain gear depending on predicted weather
Hat and/or sunglasses
SUNSCREEN! AZ sun is killer- out-of-towners and locals alike always forget to put on enough. We recommend packing a travel size in your backpack for reapplying throughout the day.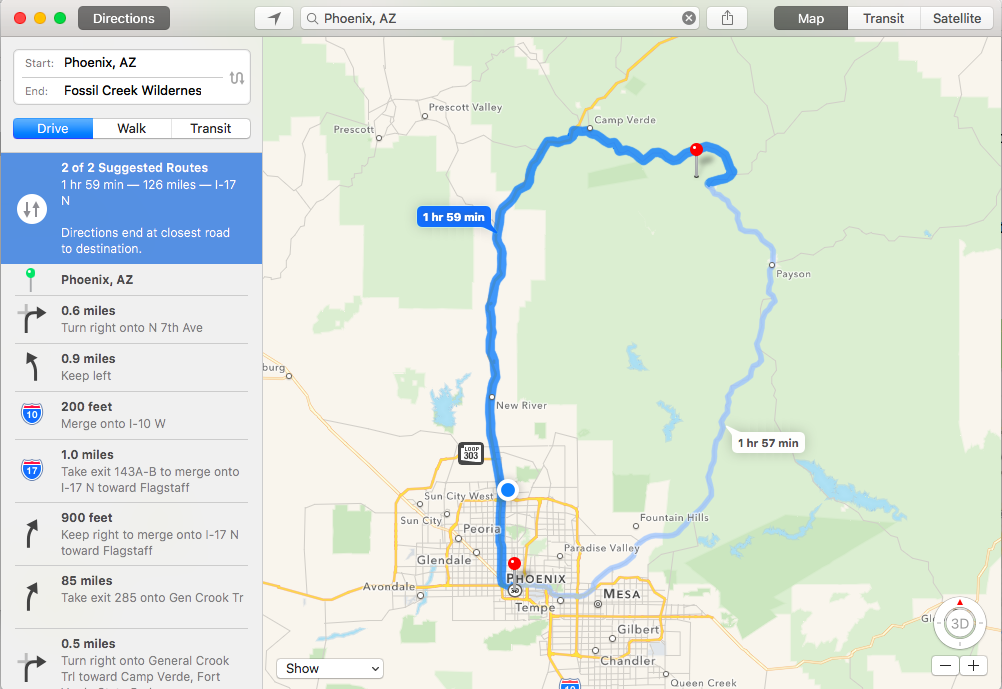 Directions:
I-17 Hwy North through Camp Verde, AZ
260 East to Forest Road 708
Follow the signs for Fossil Springs
Parking Plans:
Advance permits are required to park a vehicle within the Fossil Creek Permit Area from April 1 through October 1. Permits are not required from October 2 through March 31.
Visitors are encouraged to call the Fossil Creek Hotline (928) 226-4611 for updates on conditions and road closures. Visitors may call the hotline 24 hours a day to confirm conditions and status before leaving home.
Fossil Creek Permit Area is Day Use only. There is no camping in the Fossil Creek Permit Area.
Preferred Parking Lot 05: Waterfall Trailhead Parking
2 mile hike – roundtrip from parking lot
This parking lot is adjacent to Fossil Creek and provides access to the Waterfall Trail and to Fossil Creek. The trail to the waterfall is 2 miles round trip. Portable restrooms and an information kiosk are available at the parking lot. There is no portable water or trash service- pack it in, pack it out.
The parking lot is a dirt surface and can accommodate a maximum vehicle length of 22 feet. You are only permitted to park in the parking lot you reserved; your reservation may be validated on-site. Parking lots are open from 8 a.m. to 8 p.m. The access gate to this parking lot is open from 8 a.m. to 4 p.m. The access gate will close at 4 p.m. daily; however, you may still exit the parking lot after 4 p.m.
When walking from any parking lots to the end destination, Waterfall Trailhead Parking, it is recommended to walk along the road, rather than by the actual river. Things can get a little unkempt down there!